When you think about kitchen designs you might think that kitchen handles are not a big concern and that they will not add much to the overall style. But it's surprising how much difference the right handle can add to the overall aesthetic of a kitchen. With this in mind, we're going to take a look at why choosing the right kitchen handle is important.
In most kitchens, there will be quite a lot of handles present. You have kitchen door handles, handles on kitchen units, handles on drawers…the list goes on. This is not surprising as handles are there for a practical purpose. But another way in which they make a difference to the kitchen is because of the style that they add.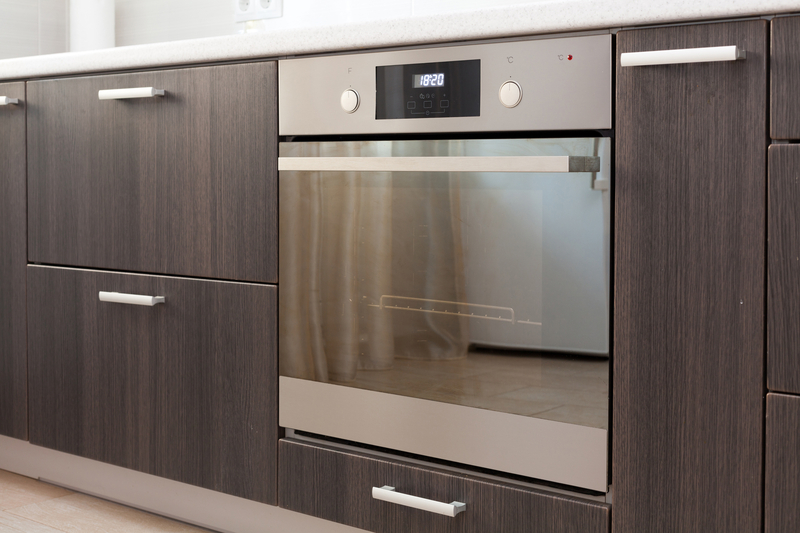 Choosing the Right Kitchen Handles
When choosing a handle, you can find options to match the style of your kitchen. For example, if you have a modern styled kitchen you will likely opt for modern kitchen door handles, and there are some great modern kitchen handles on the market. A popular choice would be a nice high gloss handle which will look great on gloss finished kitchen units. But if you are creating a more traditional space, you will likely favour having traditional kitchen door handles to match. In this instance, you might opt for some nice wooden handles, which go great with wooden units.
Remember the material of a door handle does not have to match the door it's attached to. Creating contrast with the two materials can make for a great stylistic choice. But you may see a great design idea for a door handle, and tell yourself it will look great as part of your kitchen units, but remember, it also needs to be well built, so do your research on each design you're interested in. Where possible look at physical samples, too.
It is not all about the looks. A kitchen handle is not good if it does not serve its actual practical purpose of allowing you to open and close a door! Nor is it much good if it has trouble staying on to the unit it is attached to, due to some kind of design flaw. Some handles can be tricky, even uncomfortable to operate, so you will want to find examples that do not have this as an issue. You will also want to pick a handle that is made from a well-wearing material, as over time some materials may start to have their top layers fading with all the constant touching from your hands!
The Different Types of Handles
You can also really make a difference in both the look and functionality of your kitchen units by the type of handle you choose. Kitchen handles come in many different shapes and sizes after all. You have the 'grip' handles as a choice, but you also have round or even diamond style knobs that might be the ideal complement to your kitchen. What you choose will influence the overall feeling of your kitchen so pick carefully. Certain shapes and certain colours may draw the human eye straight to them whenever anyone is in the kitchen, other choices may blend in more naturally. Again, it goes back to what you're trying to achieve with the look of your kitchen area.
Because choosing a kitchen handle is important, it's recommended you try out any examples you can find… For instance, a good hardware shop will have many examples on display so you can pick them up, see how they feel to the touch, and help get an idea as to if they would work well in your kitchen space.
We hope that you find the information presented in this post helpful. If you wish to talk to us about any of our services then please feel free to contact us, or call us on 01865 303 077.