If you're a lover of wooden staircases, you aren't alone. Wood is a classic and luxurious choice to apply to your home. In 2022, wood is still a huge favourite and many people are choosing to keep it in its original form to enhance its aesthetic appeal.
However, if you don't give your wooden staircase the tender loving care it needs, it can depreciate over time. Following these steps will allow your staircase to remain healthy and look its best for longer.
1. Learn About The Type of Wood
Depending on what type of wooden staircase you have, the care methods will vary as different materials require different approaches. The wood finish may also have unique requirements to ensure it keeps looking its best. Surface-sealed wood is one of the best finishes as all you need to do is sweep it down with a brush and go over the staircase with a mop and bucket.
A surface sealed wooden staircase has been treated with a sealant to prevent moisture from soaking into the material. The sealant hardens once applied and allows the wood to remain resistant to any water from cleaning. You will need to make sure that this type of staircase is waxed regularly to keep it shining.
2. Choose The Correct Cleaning Products
Not every cleaning product is suitable for wooden staircases. Sometimes diluted soap in water is all it needs. However, using harsh, abrasive chemicals can take the colour out of the wood. Check the contents of the bottle and guidance on the label to make sure it is suitable for your type of staircase. If the product is incompatible, this might result in your staircase requiring sanding or even replacing if the damage is extensive over time.
3. Inspect For Damages
If you notice any dents or small cracks in your staircase, don't let them expand and worsen. Add additional wax to the affected area and this will keep it protected from further damage. If the damage is too significant, consider consulting with a professional to repair the affected area before it gets worse.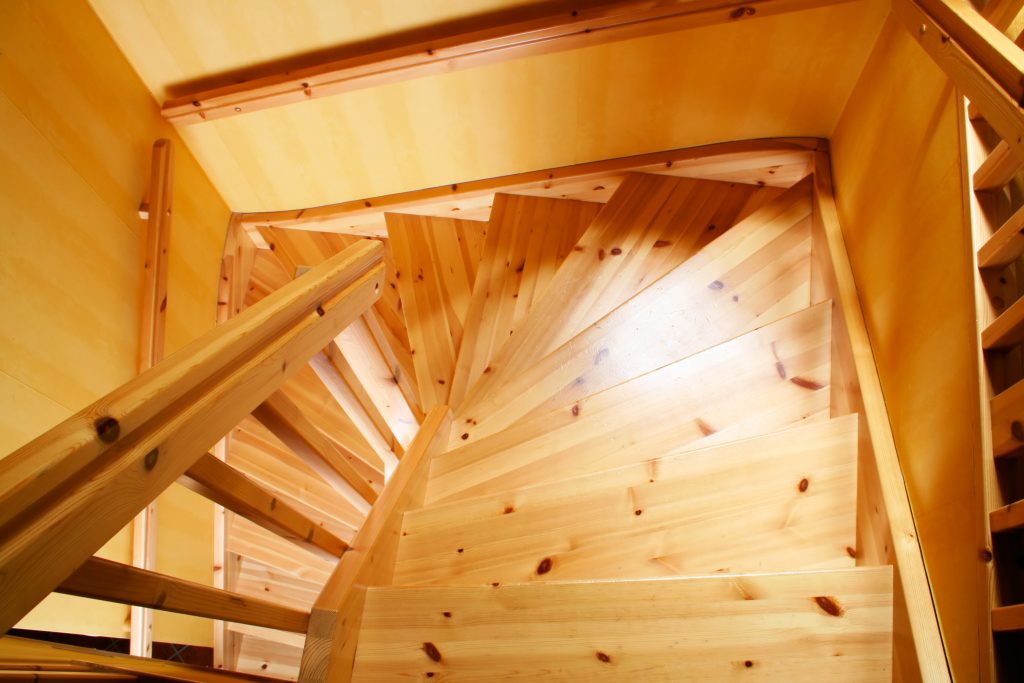 When Is Wooden Staircase Maintenance Not Enough?
Whilst wooden products are fantastic and can really add a vintage feel to your home, unfortunately, they do have an expiry date as it is a natural product. Using wax and keeping on top of cleaning your wooden staircase will certainly increase its lifespan.
When you hear your steps creaking, notice cracks in the treads or risers, feel a looseness in the handrail, it's time to replace your wooden staircase. Water damage is another clear sign that you need to invest in repairs or a replacement.
If you're at the stage where a new staircase is essential and your old one has deteriorated past the point of repair, consider CAD Joinery. We have extensive expertise in creating beautiful bespoke wooden staircases.
We're based in Oxfordshire and can truly offer your home something special. Get in touch on 01865 303 077 or visit our contact page to fill in our enquiry form.