Cabinets serve as storage in every household. Their placements in bathrooms, bedrooms, and kitchen are essential to organizing each of those spaces. Having your cabinets custom made may seem overly extravagant, but there are upsides to getting bespoke cabinets for your home. Here are a few reasons why you should get bespoke cabinets.
1.
Bespoke Options
Getting handmade cabinets will allow you to explore various cabinets' styles and sizes to pick the right one for each room. A cabinet that fits perfectly in your kitchen might not fit in properly in your bathroom or bedroom. A cabinet that goes in your bathroom will not hold the same things than the cabinets in your kitchen or your bedroom will. With bespoke cabinets, you can customize each cabinet for the rooms they need to be placed in.
2.
Design Control
As a homeowner, you know the kind of look that you want to create for your home. With a professional's help, you can create that look to perfection. With custom made cabinets, you are sure that the design you dream of for your home comes true. It will also work with any kind of interior design to your preference whether is a modern or a vintage look.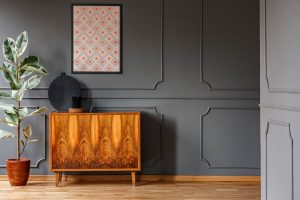 3.
Unique pieces
Bespoke cabinets are made according to the customer's specifications. This means that your pieces are yours completely. They are made to fit your home perfectly and no one else's. The exclusive nature of bespoke cabinets speaks to many designers and homeowners.
4.
Avoid getting lost in options
The number of ready-made cabinets on the open market is endless. All of them come in different styles and sizes. It can be very easy to feel overwhelmed when trying to make your choices. With custom made cabinets, you can avoid having to wade through a veritable sea of designs to find the right one that you want. The bespoke cabinets will fulfil your requirements much easier than one from the open market.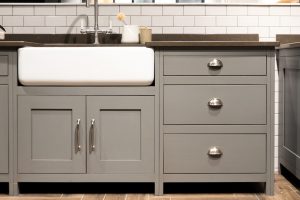 5.
One-time investment
Getting bespoke cabinets may not be very cost-effective in the short-term, but the quality of it makes them a good long-term investment. Bespoke cabinets are built to last due to their excellent quality and the craftsmanship that went into making them. You're more likely to spend more on repairing and replacing your ready-made items.
6.
Efficient use of space
As much as you need storage in various rooms of your house, you also need to manage the space efficiently. If your cabinets are too big or too small, the inconvenience they will cause is immeasurable. And that's before you need to call in a carpenter or take a carpentry course to fix the problem. With bespoke cabinets, that will never be a problem. The cabinet maker will come to your house, take exact measurements in the space the cabinets will occupy to ensure that they fit properly. If they don't, the carpenter will have experience in the creation of the cabinets and will be able to adjust the dimensions of the cabinet much easier than anyone could.
Conclusion
Getting bespoke cabinets for your house comes with many advantages. They can transform your home into a vision that's all your own. If you would like assistance on designing and installing your own piece of furniture or bespoke joinery, please get in touch with us.