Are you thinking of investing in a kitchen remodel? There are plenty of great reasons why a change can benefit your home. As perhaps the most frequently used room in most of our homes, the kitchen is ripe for remodeling and changing now and again. But if you're on the fence as far as a new kitchen design or setting up a bespoke kitchen, here are six great reasons why you should invest in a kitchen remodel today.
Boost Your Property Value
A great kitchen remodel could add incredible value to your property! If you are considering enhancing the look and function of your home, one of the best spaces you can – and should – start with is the kitchen. This is a space that many people look at first, and what's more, we don't just mean that it will boost the financial value of your home, either. It'll give you amazing functional value, too!
Increase Functionality
Speaking of functionality, it stands to reason that a kitchen remodel could enhance the way that you use your space. You could make it easier for people to get around your suite as well as to use various tools and appliances. A new kitchen design could do a lot to ensure that even the smallest of spaces become more practical and easier to navigate. Why put up with the same spaces and units if they're just not working out for you?
Create More Space For Storage
Storage is everything in the kitchen – as you might already know! A bespoke kitchen design, in particular, could build around your own specific needs and wants, too. Therefore, again, there is little need for you to keep relying on the same old units and space if they're just not working out for you. Never settle – consider going bespoke!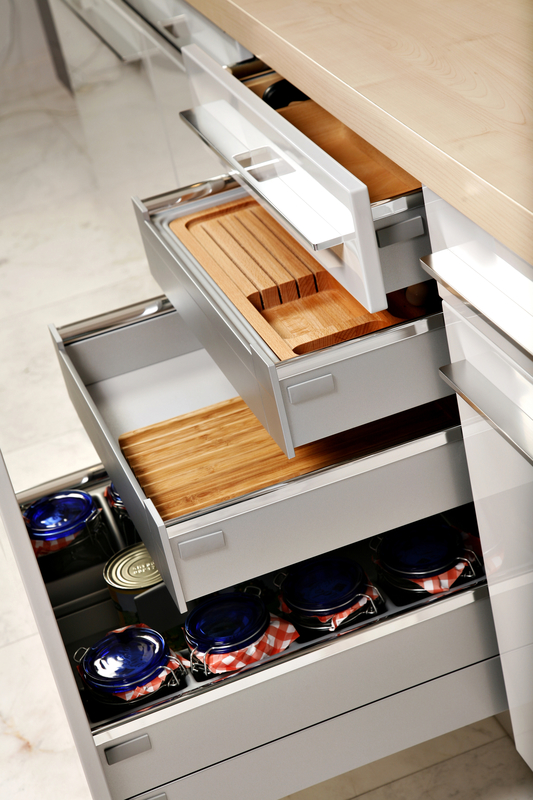 Make it a More Fun Space
It's safe to say that kitchens are great for entertaining providing you have the right space and furniture to welcome guests. Therefore, why not create a new kitchen design around a communal table, flexible seating, or areas for standing and serving drinks?
Go Eco-Friendly
It's also a good chance to consider your impacts on the environment, too. A new kitchen design could bring in LED lights, solar power, and even more efficient water usage. This could also help you to cut down on energy bills, too – it's a win-win scenario.
Make Things Safer
Lastly, it's pretty safe to say that kitchens are also some of the most dangerous rooms in the home. If you have young children, it is especially important to be as cautious as possible. Why not set up a full kitchen remodel to rethink the safety of your space – and to make sure that everyone can get around and use what they need to without causing harm or injury to themselves or others?
These are just a few great reasons why a new kitchen design could make a huge difference in your life. Why not go bespoke for the best results?
Contact Us
If you are looking to invest in your kitchen and remodel it, we at CAD Joinery have you covered. Call us on 01865 303 077 or visit our contact page for more details.