Can your sash windows be repaired?
Many period properties have sash windows fitted as an original feature. Over time they will suffer wear and tear as they are exposed to the elements and everyday use. Period properties will often have listed status and be built in a vernacular style of architecture. When problems arise such as broken sash cords or decaying frames, can repairs be made, or would it be more cost-effective to replace with a new window?
Modern replacement sash windows are premium products. When replacing sash windows period features have to be retained. This requires a high level of design skills and craftsmanship. Using CAD technology and experienced joiners and carpenters is the best option to bespoke sash windows Oxfordshire in order to achieve the perfect finish for your home. CAD Joinery provides a completely bespoke service, well known for their skilled craftsmanship and customer service.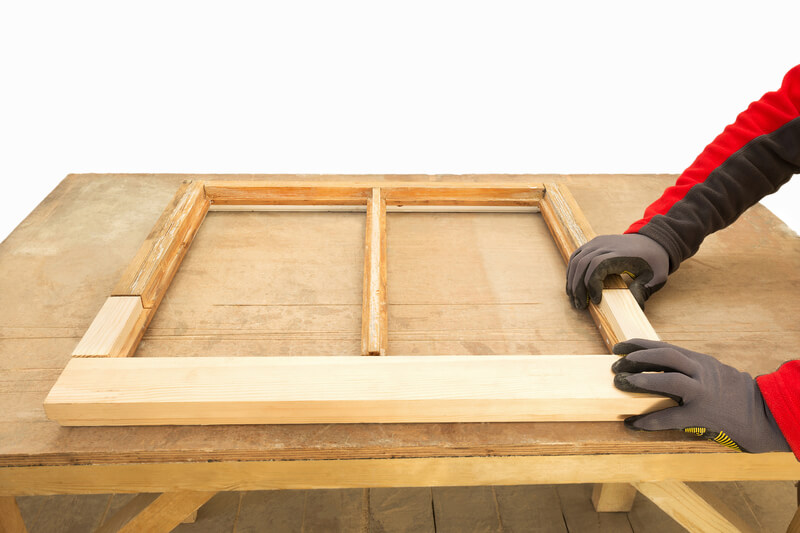 Can sash windows be repaired?
Sash windows can often be repaired but repairing bespoke sash windows is an intricate task. Problems include snapped sash cords, cracked glass, and decaying frames. With the mechanisms built into the frame, repairs require dismantling the frame, definitely a job for the professionals.
Originally single glazed, period sash windows will have a poor insulation value and would benefit from secondary glazing when repaired. Would it be better to look at replacement rather than repair? Sash windows in Witney are a common feature with all of the period buildings, so it's a good idea to get them repaired regularly by a bespoke professional service to maintain their value.
Is it better to replace sash windows than repair them?
Living in a heritage home, you will want to retain its sash windows for added value and charm. Repairing existing windows will maintain the original architectural style, however, one of the drawbacks of repairs is that they can be costly. Sometimes it may set you back up to £2000 depending on the size of your home.
There's also the inconvenience of having the windows dismantled for several days. Period windows will be single glazed with gaps in frames so they will be draughty and offer poor insulation, so maintenance and further repairs will be needed.
Choosing to replace windows does have its advantages over repair. Replacement sash windows will be a higher cost option but offer long term benefits. Manufactured off site by skilled craftsmen, replacement bespoke sash windows will be more convenient to fit and use higher-quality materials.
Replacement units will also provide better insulation and draught proofing. This will create a long-lasting solution needing little future maintenance.
Summary
Once the decision is made to replace, not repair, you'll have to find a company with a good reputation. Choosing a company with the skills for the project is paramount.
CAD Joinery offers bespoke sash windows Oxfordshire. We have a complete design and installation service. Our team of skilled craftsmen use the latest designs and production technology to produce hand crafted products ensuring high accuracy for a perfect fit. We provide a professional service delivering quality bespoke sash windows that fit with your home perfectly. Contact us today for a free quote.