If your bedroom is looking a little old and tired, it might be time for a change. Selecting the right look and feel for your bedroom and getting the furniture to fit perfectly can be a harder task than you might think. That's where fitted bedroom furniture comes in: It can help make the most of your space, saves on cleaning time and much more.
Let's look at the important factors that you should consider before taking the plunge.
Design Your Bedroom to Suit Your Style
Your bedroom is a place where you'll spend a lot of your time, so it's important that it really reflects you and your personality. Bespoke furniture can really shout about your personal style and will make your bedroom truly unique.
You'll feel more comfortable and at home amongst furniture and accessories that you've chosen yourself from scratch. There are lots of companies that offer design and creation services to really give you the result that you're dreaming of.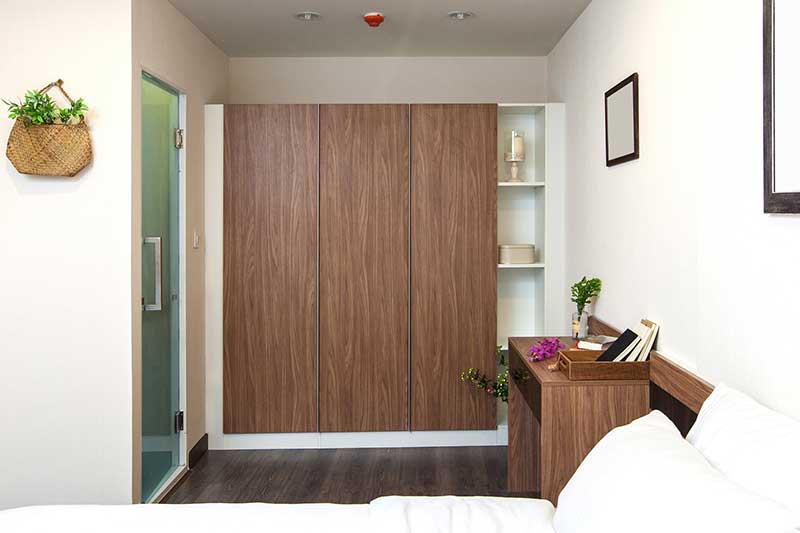 Make the Most of Space
Bespoke fitted furniture is a great way to maximise your space. You'll want to make your bedroom as large as possible, giving you more space to move around and ultimately, making you more comfortable.
Fitted bedroom furniture that's bespoke to the shape of your room will help you to make the most out of your space. There are no corners left empty and no awkward angles where you can't fit furniture in.
Bespoke fitted bedroom furniture will allow you to utilise every single space in your room, making it look bigger.
Fitted Furniture is Easier to Clean
Fitted bedroom furniture that fits into every corner of your room is also much easier to clean. You won't find spaces between your furniture and walls that build up areas of dust. There are also no gaps between skirting boards and your furniture where crumbs and spiders can sneak into.
This means that you'll be able to wipe down your furniture easily, without dreading a furniture move that might reveal a pile of dust and cobwebs.
It Is More Cost Effective
Bespoke fitted furniture is also a more cost-effective option. Furniture that fits your room exactly is more likely to last longer and is less prone to breakages. As it's much easier to clean, it's also likely to look newer for longer.
These aspects can even mean that the furniture adds value to your home, as it's something that potential buyers may choose to keep, saving them money on furniture when they buy
Bespoke Fitted Furniture with CAD Joinery
At CAD Joinery, we specialise in bespoke fitted furniture to really help you maximise your space and display your unique personality throughout your home. Our experts can talk through your style, measure up your space and provide professional advice to support your design flare. Our joinery services in Oxfordshire and the surrounding areas are guaranteed to give you that fresh new look that you've been dreaming of.

If your home is ready for some fresh furniture, contact us today for a consultation and some amazing, bespoke design ideas.