Are you thinking about undertaking some spring cleaning in your home? A great place to start is with your windows!. Windows are visible to those inside and passing by, so it's extra important to keep them looking as new as the day they were installed. Cleaning not only makes them look better, but also allows for the windows to remain fully operational. If you have wooden sash windows in your home, learn the most effective techniques to ensure they look great at all times.
Inspect Your Windows
It's always best to inspect your windows before starting on any cleaning. This is the best time to see if there's any damage to the framing, glass or any other part of the wooden sash windows. Any damage to the wood may need to be addressed before further cleaning to prevent any cleaning agents from causing more damage.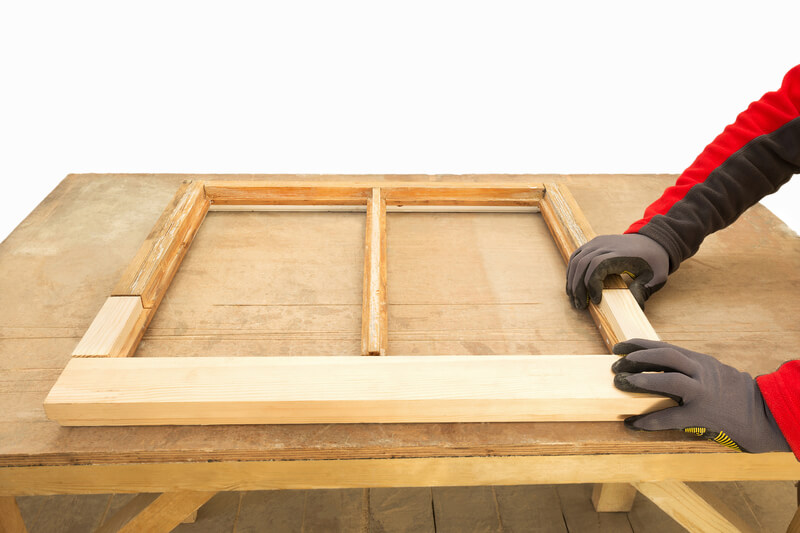 Remove Dust and Dirt
The next step before using any cleaning agents is to use a damp cloth or a vacuum to remove any dirt or dust coating the windows. This will make the overall cleaning process much easier. If you were to fully clean without getting rid of the dust, you may just end up moving it around over the frames and glass. This could leave your wooden sash windows looking dirtier than when you started – and no one wants that.
Wash Your Window Frames
Washing your wooden window frames has never been easier. There's no need for expensive products or fancy chemicals, using a simple mild detergent is more than enough. You should mix the soap into some warm water and use a damp cloth or sponge to clean the frames.
It's important to make sure your cloth or sponge isn't completely soaking wet. This may lead to water running down the windows or walls and potentially causing moisture issues.
It's also vital to ensure you're not using any harsh chemicals that may wear away at the wooden window frames and cause permanent damage. This is especially true if there are gaps in the wood where the finish has degraded.
Once you're finished using the mild detergent and water, you'll want to go over the frames one last time with a fully dry cloth to clear up any remaining moisture. Windows deal with plenty of condensation throughout the seasons, so it's best to remove any added water when possible to prevent mould growth.
Beautiful Wooden Sash Windows for Your Home
Sometimes, cleaning just isn't enough and new windows are required. Here at CAD Joinery, we are dedicated to providing your home with your dream sash windows in Oxford and the surrounding areas. Contact CAD Joinery today, to discuss all your wooden sash windows needs.