Christmas is the time for friends and family to come together and create great memories. If you're hosting this year, one way to make your home stand out is by decorating your staircase. Sometimes the only place to have everyone is a photograph is on the staircase, it is also the perfect Christmas photo spot when it's decorated!
If you're considering a new look in your home this Christmas oak staircases are a great choice. They have a rustic personality that is the perfect backdrop for all your Christmas memories. 
Different Types of Wood
For homeowners who just bought a new home or for those who are planning a renovation, you will have to make up your mind on the type of wood to use for your staircase. Pine, oak, Sapele, hemlock, and ash are the five common types of wood used to make staircases. White oak is very popular because it is sturdy, durable, strong, and rot-resistant. Also, when building stairs with machines or by hand, oak is easy to steam bend. If there are certain twists or areas you need to be twisted it can be done with ease if you have the right tools and experience. 
Using a clear finish on oak is recommended because of it's incredible, natural look. If you stain oak wood, chances are high that you can overly darken the grain, affecting the final result. If you want to have great oak stairs then you should have a clear finish.
You might be asking yourself the reasons for installing a wooden staircase in your home. There is a variety of wood that ranges in colour, usage and durability, allowing plenty of choices when choosing a staircase that is right for you and our home. Some of the benefits of wooden staircases are:
Benefits of Wooden Staircases
Durability
Wooden stairs are extremely durable and will last for years without showing any signs of wear and tear. You just need to use the right treatments to increase durability. For example, coating oak staircases with varnish to ensure that the wood is protected and lasts longer.
Minimal Cleaning
Unlike carpeted staircases which require thorough and regular cleaning from professionals, wood can be cleaned and maintained with ease. Spillages or footprints on oak staircases can be mopped or brushed away easily.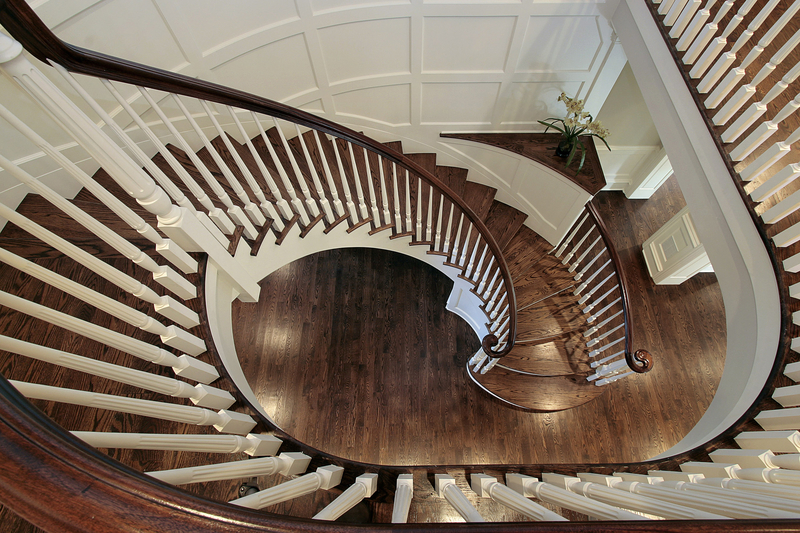 C
hanges the Atmosphere in your Home
If you are looking for natural interior design, wood offers that by bringing an outdoor sense into your home. Also, since oak staircases are simple and practical, they create an illusion of bigger spaces. This can be quite helpful when taking Christmas photos with family.
Create a Focal Point
A staircase is the first thing most people will notice when they visit your home. To make a statement, ensure your staircase is not only welcoming but also unique. You can have a modern design, vintage, or minimalistic style depending on your budget or preference.
Add value to your home
An oak staircase will add value to your home because of its timeless style and design. Initially, the cost of installing an oak staircase might seem high, but in the long run, you will realise the staircase added value to your home when reselling.
Whether you are renovating or trying to change the way your house looks, oak staircases are an ideal choice. However, before you start buying the materials for the installation process, seek professional help from an interior designer to avoid making mistakes. Here at CAD Joinery, we cover the designing and installation of handcrafted staircases. So, if you are interested in updating your staircase, give us a call today on 01865 303 077, or visit our contact page for more details.