Are you considering setting up your own bespoke kitchen? If you prefer the contemporary side of things, it's likely a good idea to start looking into some of the more popular kitchen design trends doing the rounds right now.
When you speak with a handmade kitchen designer, you'll be able to line up a variety of modern suite design choices and touches that will both benefit you in terms of physical space as well as aesthetics. Here are a few popular kitchen design trends and choices you may wish to consider moving forwards.
Keep Up With Colours
The trendiest colours for kitchen spaces will change from season to season, but that doesn't mean you have to get swept behind. For 2021, red appears to be one of the more popular picks from the palette, and given that there are so many different shades of this primary choice, you do have a lot of options opening up when designing your bespoke kitchen.
Go Minimalist
Yes, minimalism is still very much a trend, and from 2021 onwards, it's still going to be very trendy for you to go for the less-is-more approach. Ultimately, you can overstuff a kitchen or overcrowd it with too many features and accoutrements, and to that end, looking for a streamlined, less confusing design is a very practical idea. As we head further into the decade, don't be surprised if you start seeing kitchens getting even simpler.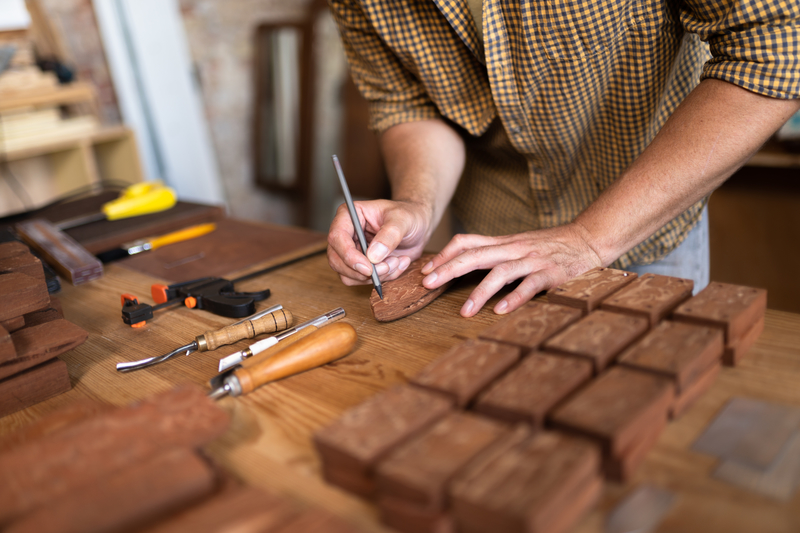 Choose a Handmade Kitchen
It's still reasonable and perfectly possible to opt for a kit-out kitchen based on a catalogue look. However, going for a kitchen design that's bespoke to your needs ensures everything is built for your home. Modern kitchen owners in 2021 are working to create spaces that are unique to them. Thankfully, bespoke kitchen design has never been more affordable, so make a point of reaching out to a kitchen designer who can help you make your dream kitchen look a reality.
Go Compact
Similarly to the above, going compact means less-is-more. However, while you may think that the best kitchen spaces need to have lots and lots of room or need to be spacious by design purely for the practicality factor, you might be surprised. Many people are choosing to condense their kitchens! Therefore, make a point of considering what you DO need, rather than what you DON'T.
Make Simple Statements
Finally, in line with the above, the age of the splashback isn't behind us just yet. Just as you might find a feature wall empowering in a bedroom or lounge, you could have a feature splashback or tile array in your kitchen. Providing your design doesn't overwhelm or envelop the whole of your wall space or the entirety of your suite, you are going to be fine – and still within the realms of what's trendy in 2021.
Kitchen design trends will, of course, vary from season to season and from year to year. Get in touch with us today and we can help you find that perfect, unique and timeless look for your bespoke kitchen.