The front door is an important part of your home, not only from a security perspective, but also from an aesthetic one. It's the first thing people see when they visit and it can be an expression of your personal style. Wooden front doors have long been popular for their warmth and beauty, making them a great choice for homeowners who want to make a statement. Here are some of the key benefits of a wooden front door:
Wooden Doors Offer Greater Durability
Wooden doors are renowned for their durability and can last many years with proper care. They are made from hardwoods such as oak, mahogany, teak, and cherry that have been treated to withstand the elements. Plus, they are less likely to crack, warp, or split compared to other types of doors. This makes them a great choice if you're looking for a door that will stand up to wear and tear and look great for years to come.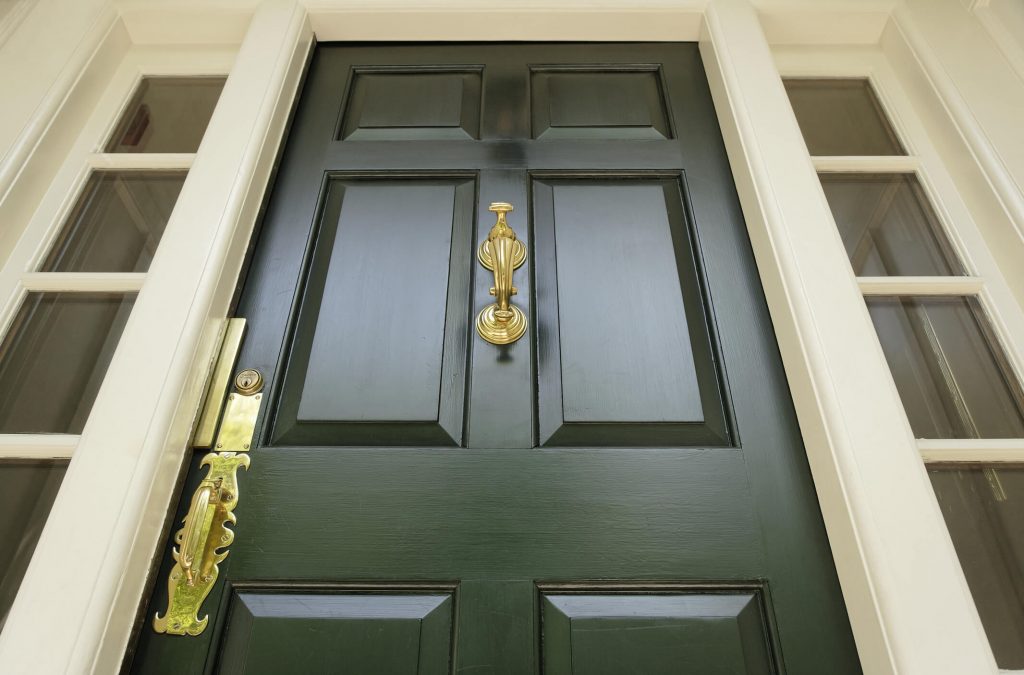 Aesthetics
One of the other key benefits of a wooden front door revolves around aesthetics, as a wooden door makes a beautiful addition to any home. It has a timeless look that is sure to stand out and make a statement. Whether you go with a classic panelled design, an intricate stained glass pattern, or even just a simple painted finish – wooden doors have the potential to become the focal point of your facade. With a wide variety of styles and finishes to choose from, you can find the perfect door to complement your home's own architecture and design.
They are Highly Insulating
Wooden doors are an excellent choice if you're looking for good insulation. The dense material provides a barrier against heat and cold, resulting in greater indoor comfort and energy savings. They can also help to reduce sound transmission from the outdoors, creating a quieter atmosphere inside your home.
Wood is Environmentally Friendly
Wooden doors are an excellent choice for those looking to be more eco-friendly. The material is renewable, biodegradable and recyclable. This makes it a sustainable option that produces fewer emissions than other materials. Furthermore, the process of manufacturing wooden doors is often less energy-intensive and requires fewer chemicals. This makes them a great choice if you're looking to reduce your home's carbon footprint.
All things considered, wooden front doors are a great choice for homeowners looking to make an impact. They offer greater durability, aesthetic appeal, insulation and environmental friendliness – making them the perfect option for those seeking a beautiful and long-lasting entryway.
At CAD Joinery, we understand the importance of a quality wooden front door. That's why we offer a wide range of custom-made doors to fit any home and style. With our experience in carpentry and joinery, you can be sure you're getting the best quality and craftsmanship. Contact us today to find your perfect wooden front doors in Oxfordshire.