Are you interested in getting some bi-fold doors for your home? They can be an excellent addition. However, it's a good idea to consider bespoke bi-fold doors. These are handmade doors created especially for your home. There are some benefits to these types of doors which we will be looking at in this article.
Bi-fold doors are easy to use and form an attractive feature for all kinds of homes. They take little effort to maintain and are also modern in appearance. You can install bi-fold doors that fold up at either end and then just pop back into place when needed, making for an excellent space saver and level of flexibility. This is great for everyday use, but also when you are entertaining guests and want to make your lounge and garden area as easy to access as possible for your guests.
Fit Your Size Needs
Bespoke bi-fold doors offer additional advantages, however. For example, if you choose to purchase bespoke doors, you can have a door made exactly to your required measurements instead of having to hunt around to find a measurement that will fit your space. This is especially handy if you have a particular area where a standard-sized bi-fold would not be sufficient. Some households will have an unusual space to fill, but if you order bespoke, it's no extra stress as the door will be created to your size specifications.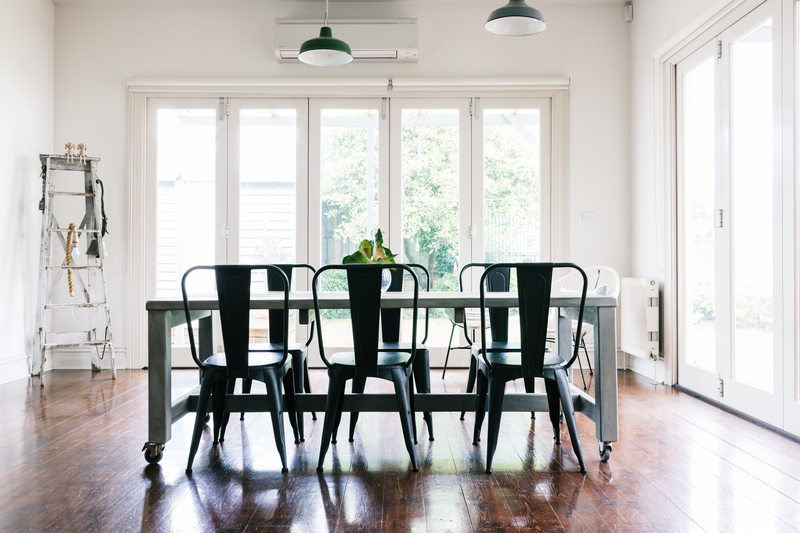 Fit Your Household Style
There is a good chance you already have in mind what style of door you are after. You may already know what materials you want the frame to be made from and the style of the windows to be used. If you just look to buy the bi-fold normally you have to hunt for something that matches those specifications, however, if you buy bespoke you can just automatically order something that fits your style specifications, saving you a lot of time.
Request a Quote
Once you have found a service to purchase your bi-fold doors from, you can go ahead and request a quote. Most company forms will provide an area to fill in for this purpose, and you would just add in key information such as required door size and materials to be used, generating an accurate quote. Alternatively, most companies will also offer you a phone number to use, or if the brand has physical branches you can pop in for your quote.
Hire a Professional Joiner
Once you have your bi-fold door selected, for easy installation consider bi-fold door joiners and bi-fold door fitters to save you a lot of hassle in having your doors set up. You should be able to find a local service that will save you time and money.
Essentially, purchasing a bespoke bi-fold means you avoid having to buy a 'one size fits all' door that in reality will not suit everyone. Use a bespoke service to have something custom made that will fit your needs exactly and enjoy having new doors installed that offer an extra level of style and practicality in your home.
We hope you have enjoyed our blog post and found it helpful. If you are looking for a bespoke bi-fold door, our team at CAD Joinery are here to help. Simply call us today on 01865 303 077 or visit our contact page for more details.