Casement windows are an excellent choice for any home as they're easy to operate and can perfectly match any style or era of home.
What are Casement Windows?
A casement window operates using a side-hinged position, opening the full window outwards to increase airflow. They are typically held in place by one or more hinges which stops the wind from blowing them open.
There are a couple of types of casement windows to choose from, and the one you select will be based on how big your window frame can be.
Single casement
A single casement window is a window set up where just one of the panes of glass swings outwards and sets in place to increase airflow.
Double casement
Selecting a double casement window allows you to open both panes simultaneously with a secure bar down the middle to hold the frame steady. You could also open one or the other for greater flexibility.
Fixed casement
A fixed casement window refers to a window where the majority of the panes are fixed in place and don't open, however, there is usually a smaller section that opens outwards. This could be at the top of the window, with the hinge being across the top of the frame horizontally. These fixed casements are often used for bathrooms to maintain privacy.
Top 5 Benefits of Casement Windows
Casement windows offer a range of great benefits, so they're the ideal choice for your home, no matter the style or size.
All the hardware is concealed within the frame of a casement window. That means that they're incredibly difficult to open from the outside, offering the best security of any window frame.
Double-glazed and even triple-glazed casements have a seal that locks in the heat, meaning they're energy efficient so will help lower your energy bills.
Because of the secure casement frames, you're unlikely to feel a draft and no moisture will get into your home through the frame. This means that the casement window won't need a lot of maintenance, as they're unlikely to erode or get mouldy over time.
Casement windows come in all shapes and sizes to match any interior and exterior style of home. You can choose from uPVC, wooden, or metal frames which come in a range of colour options.
Bespoke window frame designs work with your style and complement your home. You can also get customisable panes including bevelled designs, stained glass, and opaque frosting to maintain your privacy.
Modern casement windows also have the advantage of not needing wood, metal, or plastic support for the frames across the windowpane itself. The glass pane is all that separates you from the outside world, giving you a better view. It also means that should anything happen to your glass, it's cheaper and easier to replace a single-paned sheet of glass, rather than looking for a window expert that can replace smaller, individual panes.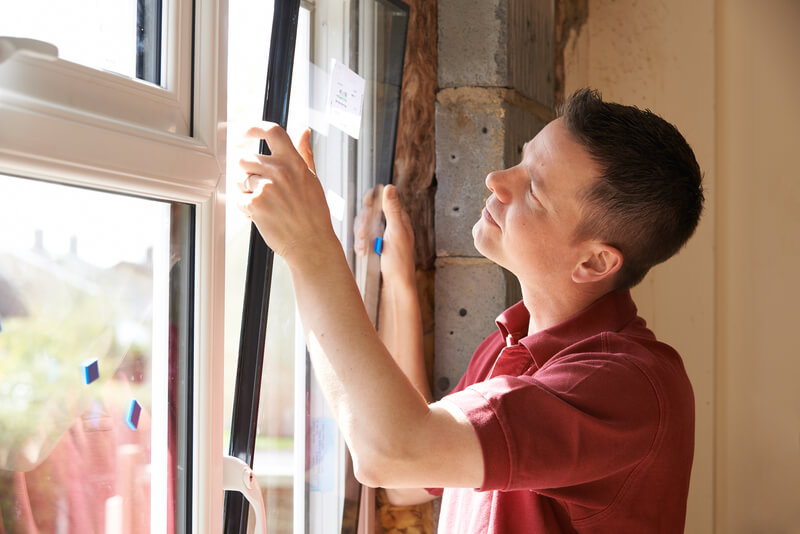 CAD Joinery Casement Windows
Here at CAD Interiors & Joinery Limited based in Oxfordshire, we design and manufacture a range of beautiful and secure casement windows using the strongest and most energy-efficient materials. Explore our range of casement windows or give us a call on 01865 303 077 to find out more.