Some people are unsure of the distinction between a joiner and a carpenter. Do you contact a joiner or a carpenter if you need anything constructed or restored that involves wood? It's important to understand that even though they both work with wood, their specialisms and skills differ.
What Is a Joiner?
Many people assume that a joiner is just another word for a carpenter, but this isn't true. A joiner is someone who works with wood to produce items that are made in a workshop, rather than on-site. For example, a joiner may construct wooden furniture in their workshop and then deliver it to the home of the customer to be installed.
A joiner can take on multiple projects involving different types of woodwork – they can create bespoke interior pieces including staircases, windows, doors, kitchens and more. Joiners often work with MDF and plywood, as well as solid wood. They can also take on restoration projects such as restoring antique furniture or creating a piece of bespoke joinery to match an existing feature in your home.
How do they differ from carpenters?
A joiner may be able to construct a certain item, whereas a carpenter is more likely to do the actual installation.
Joiners are different from carpenters in that their work is "joined" together using joints instead of nails or glue. It's one trade among many in carpentry but it does require specific knowledge in order to create joints with precision fit-outs, which can be difficult to create. Due to the precise nature of work required in joinery, it's a trade that requires specific training.
Therefore, joinery tends to be more costly than other carpentry work due to the higher level of craftsmanship required to create precise pieces that can stand up to heavy use. When it comes to purchasing joinery, you may also want to consider timing as it can take longer to construct joinery compared to a carpenter's work. However, if you have the time and budget, a joiner can create a beautiful and custom-made piece of furniture for you that is truly one-of-a-kind.
CAD Joinery provides top class joinery services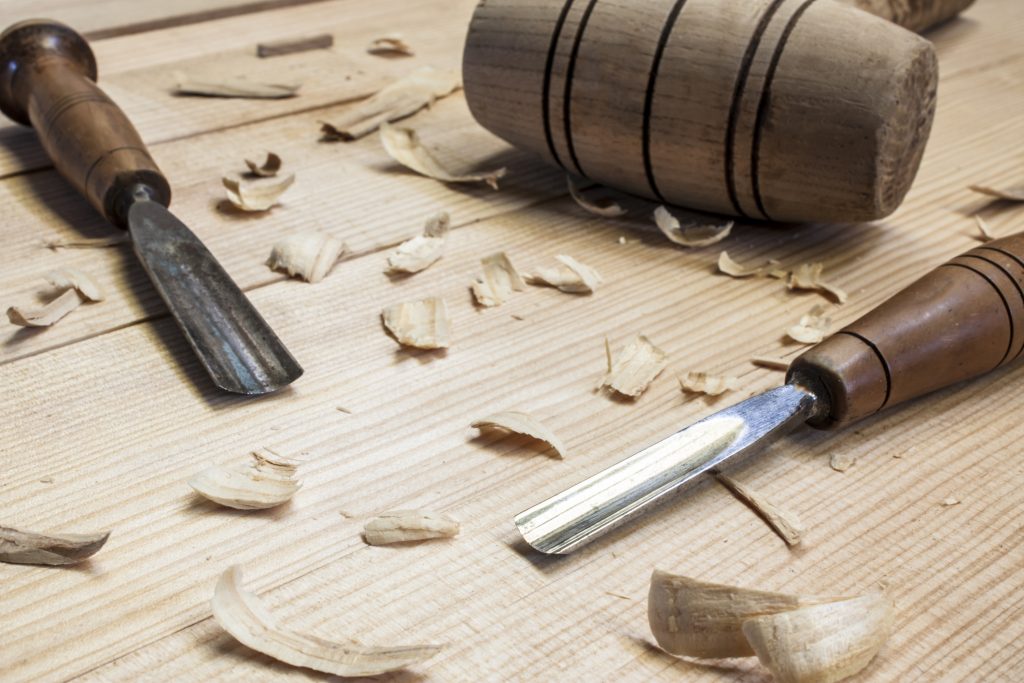 At CAD Joinery, we are experts in joinery and have years of experience under our belts. We can provide top class joinery services to architects, contractors, developers, and property owners.
We offer custom work and can create beautiful products according to your specifications, so you can be sure that the final result will fit perfectly in the space you have planned for it. Our areas of expertise include but are not limited to: Staircases, Windows & Doors, Kitchens, and Cabinets. We are committed to making our customers happy – we know how important it is for people working on their homes or business premises to find reliable and trustworthy tradespeople to help them with their projects.
If you have a project that involves woodwork, CAD Joinery can assist with creating bespoke pieces for your home or business. To find out more about the services we offer, get in contact with our expert joiners to match our skills to your needs. Need inspiration? Our gallery contains some of our most iconic pieces of work to be viewed at your leisure.