Choosing a bespoke loft staircase is an excellent option if you're looking for a modern and in keeping style which also offers safety and maximises your space.
What Is A Bespoke Loft Staircase?
A bespoke loft staircase can help you to easily access your loft space without the use of a ladder. It provides a more aesthetic look and means that you can make your loft space into a new, usable room in your home, maximising your space.
A bespoke loft staircase is essential as you need to ensure it properly fits with the design and style of your room, but also doesn't take up so much space that you don't have room to move around in your loft.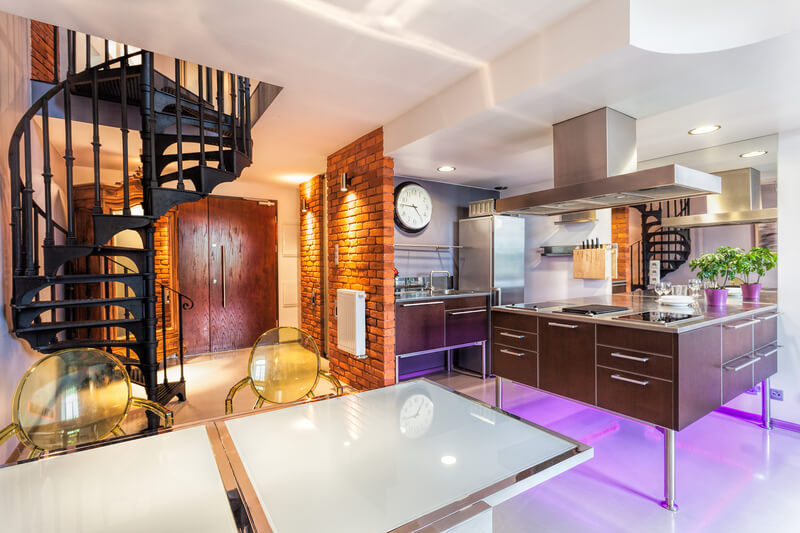 The Benefits Of A Bespoke Loft Staircase
Bespoke loft staircases offer a range of benefits in comparison to standardised options.
Space Saving
Because your loft is likely to be a smaller room, it's important that you preserve as much space as possible for storage or furniture.
While a standard, shop-bought staircase may do the job, it's unlikely that you'll be able to select an adequate staircase without encroaching on the hallway below or too far into the room above. This can mean you lose a lot of that valuable space that you were intending to save by having a loft conversion.
A bespoke loft staircase means that the design is specifically made to measure your home, with the added bonus of saving as much space as possible.
Aesthetic Design
A bespoke staircase is the ideal finishing touch to your loft conversion. You can select a staircase using the materials and colours that perfectly match the style in your home, so your stairs look like they were there all along.
You can also ensure that your staircase is completely unique, compact, and beautifully finished, making you the envy of interior design enthusiasts.
Legal Standards
Your loft staircase needs to meet certain legal requirements to be deemed safe for use. These are:
● A maximum pitch of 42 degrees
● A headroom of at least 1.8 metres at the edges
● A headroom of at least 1.9 metres in the centre.
Having a bespoke staircase means that your joiners can accurately measure these dimensions to ensure that your staircase meets these legal limits. If your area is oddly shaped or requires changes to other interior features to fit the stairs adequately, a bespoke staircase designer can work around any curves or oddities. This is a problem often experienced in older homes.
Made to Measure
A one size fits all option may present a cheaper looking finish to your loft because it will visibly be an imperfect fit with your space. People who choose a standardised staircase option may consider the stairs as a means to an end, rather than ensuring that they are in keeping with the home.
A standard staircase may also present issues of safety as it gets older. As it's not perfectly fitted to your space, there's a danger that certain aspects may come loose or get damaged over time.
A made to measure staircase will fit your space exactly, making the stairs an attractive feature in your home with a design that matches the surrounding area. Because of the plush fitting, the stairs are also likely to be safer and less prone to damage or creaking.
If you are looking to have a bespoke loft staircase fitted then feel free to contact us for a quote today.