If you have encountered an issue with your property's decor, you may be thinking about fixing it yourself (also known as DIY). However, there are many things that can go wrong compared to simply paying a professional joiner to carry out the job. So, throughout this blog, we will be going through why you should be hiring a professional joiner. 
More Efficient
When you hire a professional joiner to renovate a certain section of your house or fix a certain furnishings in your home, you can be sure that they will complete the task, not only to a better standard but in a more timely manner. This reason for this is that this is the joiner's job, and they are trained in how to complete the set task in the most efficient way, ensuring that it does not take up too much of your time. This is an important point if you are busy with kids, work or other tasks throughout the week. Although you may be considering doing it yourself (DIY) for a cabinet, for example, there are going to be jobs which will simply be too daunting, such as bespoke staircases. 
More Cost-Effective
The initial thought maybe that doing it yourself (DIY) will be cheaper. However, if you take into consideration all of the specialist equipment that may be needed, it will most likely work out cheaper to simply hire the professional. Even if you hire the equipment, this means that you would end up rehiring it throughout the years. Not only are all the tools and equipment expensive, but you may even end up messing up the job (woodwork or furnishings for example) even further, leading you to hire a professional joiner, in the end, anyway.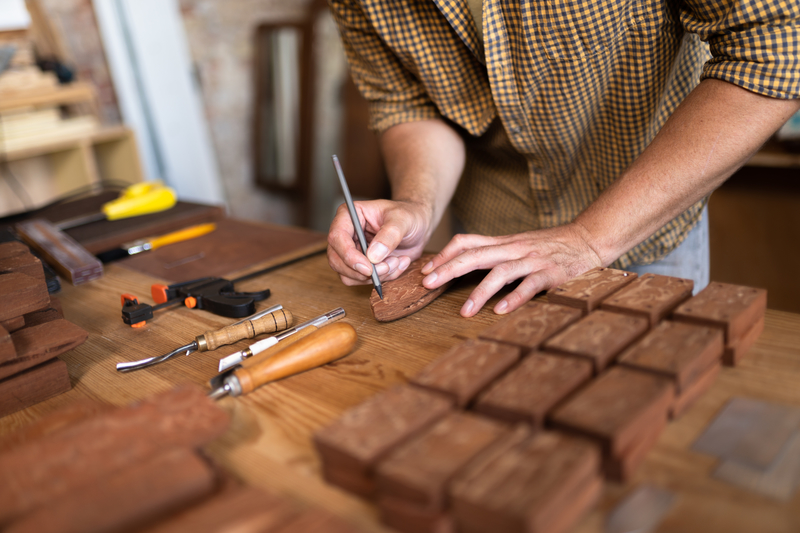 Better Results
One of the more obvious points which you would already expect from hiring a professional joiner is better quality results. This is due to a collection of points including better tools and equipment, substantially more experience, and more. As well as this, they will know the best way to approach the given task which may reduce cost, time and create a better quality end result. 
Cleaning and Maintenance
Another positive which is often neglected when looking to hire a professional joiner and tradesperson, in general, is that they will deal with the cleaning and overall upkeep of the area they are working in, meaning that you will not have to deal with it yourself. Separately, a professional joiner will also have knowledge of various methods and products you can use to maintain and clean whatever product they may produce for you. Taking this into consideration, you could also end up saving on testing out different products on the market for cleaning and maintenance of your woodwork etc.
Thank you for reading this blog post. We hope you have a better understanding as to why you should consider hiring a professional joiner. If you are looking for a professional joiner, here at CAD Joinery, we have a team of highly experienced joiners who have worked in high-end properties throughout the South of England. So if you are based near Oxford, give us a call today on 01865 303 077, or visit our contact page.