Wood is a natural material that has been used for centuries to build homes and other structures. It is best known for its beauty, durability, and insulation properties amongst other things. Wooden patio doors are a great way to add these same benefits to your home. That's why we think wood is the best material for patio doors and that everyone should invest in them today! 
Wooden Patio Doors Bring Natural Beauty
Wood has a warm and inviting appearance that can enhance the look of any home, regardless of the style. It can also be stained or painted to match your existing exterior design. For example, if you have a rustic-style home, you might choose a wood door with a knotty finish. Or, if you have a more modern home, you might choose a wood door with a smooth finish. The possibilities are endless!
Excellent Durability
Wood is a strong and durable material that can withstand even the harshest of elements. It is also resistant to rot and decay, making it a good choice for areas that experience regular cold and wet weather conditions. For example, if you live in a coastal area, you might choose a wood door that has been treated with a marine finish. This will help to protect the door from the salt air and keep your doors looking great for longer.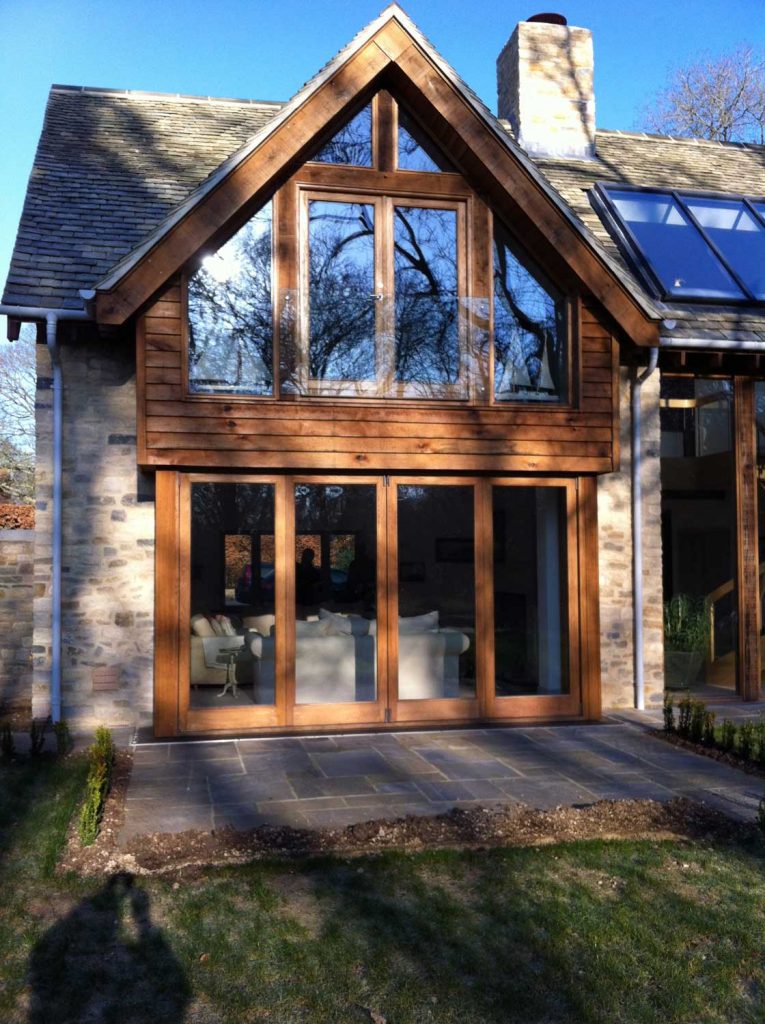 Wood is Naturally Insulating
Wood is a natural insulator, which can help to keep your home cool in the summer and warm in the winter. This can help save valuable money on your energy bills – and we all know we need that!
Wooden Patio Doors are Perfect for Soundproofing
Wood can help to reduce noise pollution from outside, creating a more peaceful and relaxing environment. For example, if you live near a busy road, you might choose a wooden patio door with a double-paned glass. This will help to block out the noise from the traffic and keep your home quiet and peaceful.
Customise Your Wooden Patio Doors
Wood patio doors can be customised to fit your specific needs and requirements. You can choose from a variety of woods, styles, finishes, and hardware options. For example, you might choose a wood door with a transom window to let in natural light while still providing privacy. Whatever your style, wood is the perfect option for patio doors.
Get Value for Money
In addition to the benefits mentioned above, wood patio doors can also add value to your home. They can make your home more attractive to potential buyers and can increase your home's resale value.
Invest in Beautiful Wooden Patio Doors Today
If you are looking for a beautiful, durable, and energy-efficient way to improve your patio, then wood doors are a great option. Contact CAD Joinery today to learn more about our wooden patio doors and to get a quote from our team of experts today.
We hope this blog has helped you to understand why you should choose wood doors for your patio. If you have any questions, please do not hesitate to contact us.