Bespoke joinery? What are the benefits of having your furniture design tailored to your requirements? Designing and choosing home furnishing is not a child's play. It takes immense planning, effort, creativity, and money to build that living room you've always imagined.

However, if you're one of those who would settle for nothing less than perfect, bespoke furniture is ideal for you. Bespoke joinery requires extreme attention to detail, and computerised cutting machines would be your best bet. They can get you the precision and the exact shape that you desire.

CNC and Joinery
CNC stands for Computer Numerical Control. It is a computerised process that guides equipment (which in this case is woodworking equipment). Using Computer-Aided Design (CAD), a designer will produce a digital version of the furniture you require. CAD software is very robust and can cater to incredibly intricate designs. 
Once you're satisfied with the wireframe and give the go-ahead, the CNC machine starts on a block of wood and with every passing minute, that block approaches the shape that you want.
Bespoke furniture is extremely expensive and requires time for designing, cutting, polishing, etc. However, if you have the taste and the money, bespoke is without a doubt the best option.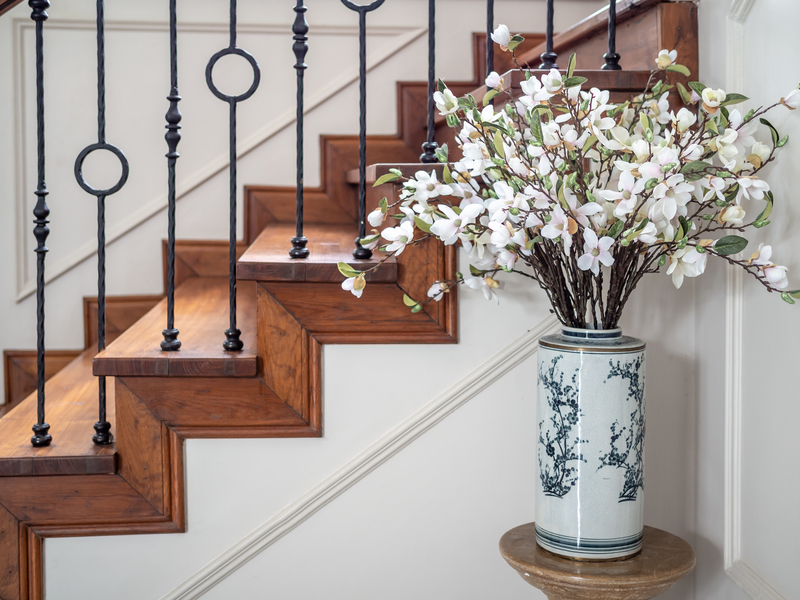 Advantages of Fitted Joinery

1. Your way
Bespoke furniture is designed exactly how you want it to be. Using CNC, it can be made so accurate that it would be difficult even for a keen eye to observe any differences.
2. Perfect Fit
Looking forward to assembling a complex piece of furniture? CNC can get you as close to seamless as possible. The parts fit near perfectly. When the structures are designed on the computer, the dimensions, shape, angles, and every other aspect can be fine-tuned to a level where wood fits like finely machined metal.
3. Accuracy
The cutting heads and other equipment are driven by robotic arms and have industrial-grade precision. It is not uncommon for high-quality CNC joinery machines to be precise within 0.1mm.
4. Complex Designs
This is one of the biggest arguments in favour of CAD and CNC furniture design. Sometimes what you want would be improbable to make by hand. Even if it is, it would take a long time, a massive amount of money for the skilled operators and would be prone to damage due to manufacturing errors. After all, humans do make errors.
5. Smoothness
Cutting and grinding equipment can rotate at high speeds, and the products are less prone to manufacturing errors which may be apparent in a manual approach. The robotic arms, on the other hand, are industry-grade machines and give a smoother finish.
6. Usage
It may be overkill to get every piece of furniture for your home designed using a CAD CNC approach unless you have excess money to burn. However, the CAD-CNC process is beneficial for workshops and industrial prototyping. Industrial material has very little tolerance, and it is necessary to clearly understand prototype performance before the full-scale model is ordered for production. 
Earlier restricted to high-end applications, bespoke parts are entering rich people's living rooms. Computer-Aided CNC machines are becoming cheaper by the day and have seen massive adoption in the last decade. Despite being very expensive, when compared to traditional furniture, if you've got the money, flaunt it.
Thank you for reading this blog post. If you have any questions or are looking for a reliable bespoke joinery service, contact us today by visiting our contact page or call us on 01865 303 077.